Welcome to the Spudtacular Space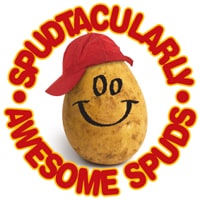 Spudtacular is a promotion to teach children to bake a potato – if they can bake a potato, they can make a meal. At the bottom of this page there is a selection of Spudtacular recipes which you can download to try.
Spudtacularly Awesome Spuds booklet
We know you love potatoes and this book explains how to cook them, eat them, grow them and share them with friends and family.

Download a copy of our booklet 'Spudtacularly Awesome Spuds'.
Get the Food Savvy Origami Puzzle
Have fun with your friends and family when you find out just how food savvy they are – and you'll get more food savvy too because you've got all the answers. Click on the puzzle to go to Claire's web site for a video and step by step photos which show you how to make it up. Download the puzzle by clicking here ORIGAMI PUZZLE.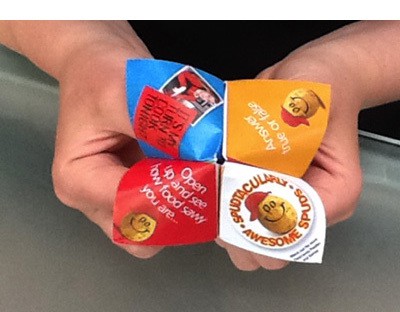 Spudtacular recipes
Click on the image to download it.