The culinary professionals' section of Potatoes New Zealand
This area is especially for chefs, cooks, caterers, food-writers, tutors, teachers, dietitians and nutritionists.
In this section you can:
The potatoes.co.nz team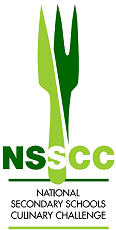 NSSCC

NSSCC is the country's premier secondary schools student culinary competition. Teams of two culinary year 12/13 students go head-to-head in a live regional kitchen cook off to produce four covers of entrée and main meals in just 90 minutes.
Grown professionally so you can buy with confidence
In New Zealand there is an assurance programme known as New Zealand GAP – Good Agricultural Practice.
It provides a traceable, accountable system from crop to customer and ensures that best practices are employed in the production, packaging and distribution of vegetables.
Visit www.newzealandgap.co.nz for more information.
QR codes
Delegates attending the 2013 Dietitians NZ Conference, talked potatoes on the vegetables.co.nz and potatoes.co.nz stand.
The potato QR codes took delegates through to recipes for potatoes via a smart phone app.