New Zealand currently exports approximately 105,517 MT potatoes around the world a year. Exports are made up of fresh and frozen produce and seed potatoes.
Potatoes NZ Inc. record statistics on all potato exports. For further information and statistics please click here.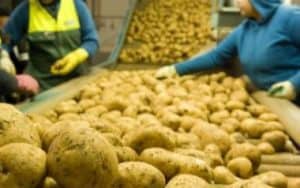 To check the requirements for exporting potatoes see the information contained here.
Managing existing export markets and cultivating new markets takes time. Potatoes NZ is involved in this work. For more information click here.