Potatoes New Zealand are delighted to announce Bidfood NZ as the naming sponsor of the Bidfood People's Choice Best Chips award for the Best Chip Shop Competition.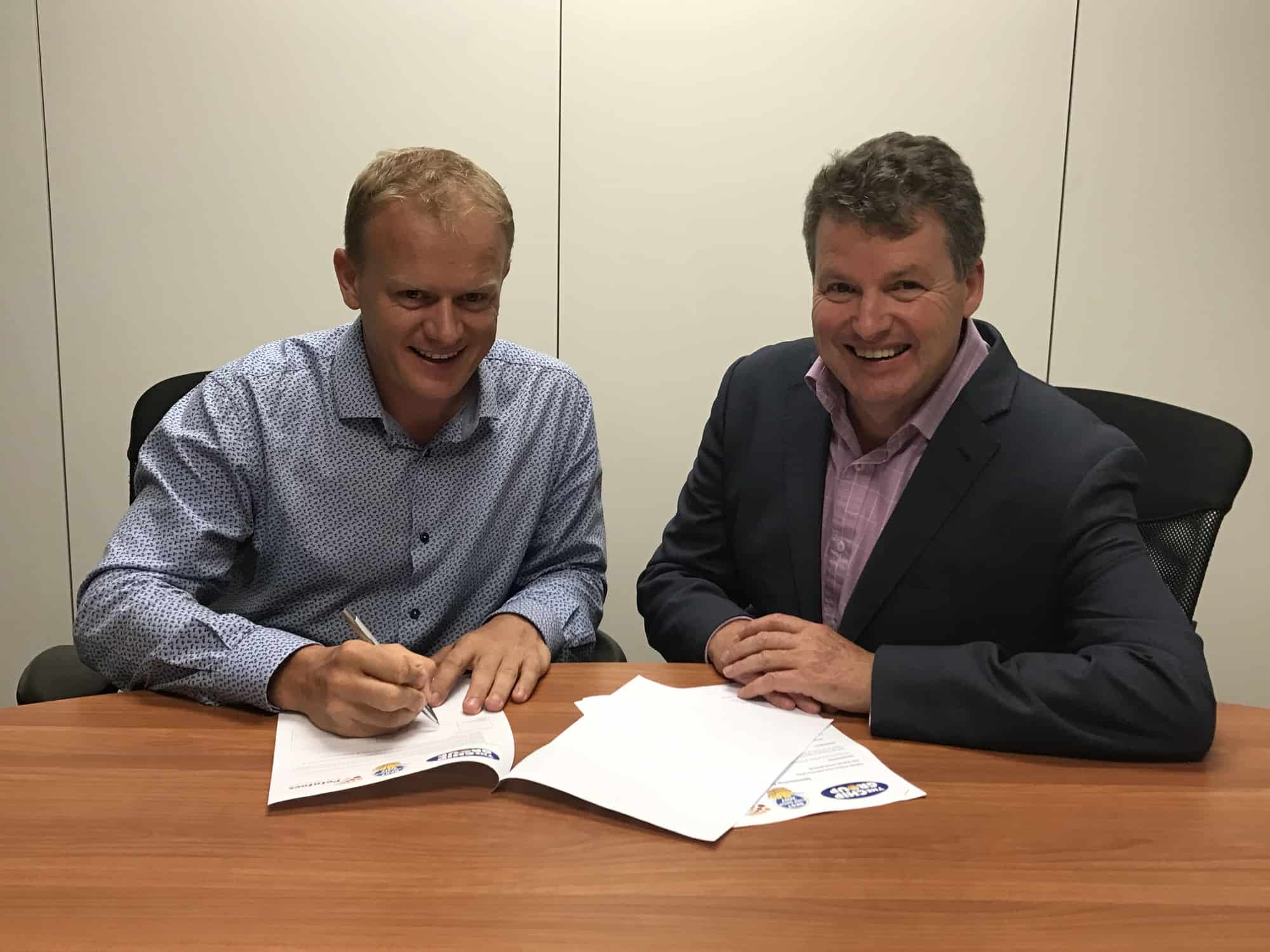 Dan Parsons (Bidfood Head of Marketing & Exclusive Brands) and Chris Claridge (Chief Executive, Potatoes New Zealand Inc.) sign the sponsorship agreement. 
Bidfood's sponsorship provides The Chip Group with the opportunity to promote the Best Chip Shop Competition to Bidfood's customers via a customised e-mail message and advertisements in BidClub magazine.
Potatoes New Zealand are very grateful for the support of Bidfood and the PNZ Trade Members McCains, Mr Chips & Talleys who put a lot of effort into supporting the Chip Group.