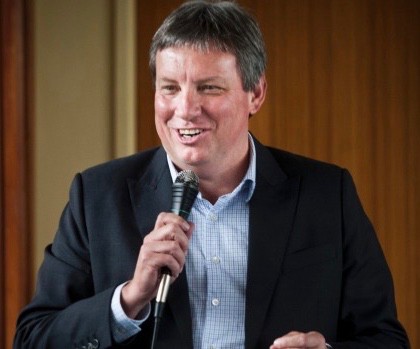 Martin Snedden, renowned cricket player and ex CEO of Rugby New Zealand 2011 Ltd the company responsible for staging the extremely successful Rugby World Cup 2011, will open the Potatoes NZ conference on 26 July.
Between 2001 and 2007, as CEO Martin headed NZC during a tumultuous period punctuated by issues relating to terrorism, politics and player contract negotiations, a period where the BLACKCAPS (New Zealand cricket team) consistently ranked high in both tests and one day internationals.
Martin led the successful joint NZC / Cricket Australia bid for the rights to host Cricket World Cup 2015. During his own playing days he represented the BLACKCAPS between 1980 and 1990, playing 25tests and 93 one day internationals including playing in the infamous 'underarm' match against
Australia.
Martin is the former CEO of Duco Promotions Limited. Duco's strong event  portfolio includes the Dick Smith NRL Auckland Nines and the KFC Fight For Life as well as management of New Zealand's rising boxing star Joseph Parker.
As CEO of the Tourism Industry Association, he led our tourism industry through the creation of ˜Tourism 2025′, a framework to provide New Zealand's number two-ranked export earning industry with a confident sense of strategic direction through the next decade.
He is currently a director of both New Zealand Cricket (NZC) and also of  Auckland World Master Games 2017
Martin is an engaging speaker who captivates his audiences with his friendly anecdotal story telling style.
We look forward to hearing Martin's story on July 26 2017 at the Pukekohe Indian Community Centre.
Be there. Registrations open soon on potatoesnz.co.nz.