The secret of great Kiwi potato fritter
Potato fritters are a particularly Kiwi tradition at the fish and chip shop.
Potatoes NZ vlogger Niki Bezzant visited Rita Harris at Oceanz Seafood in Botany, Auckland, recently, discovering the secrets of a great potato fritter.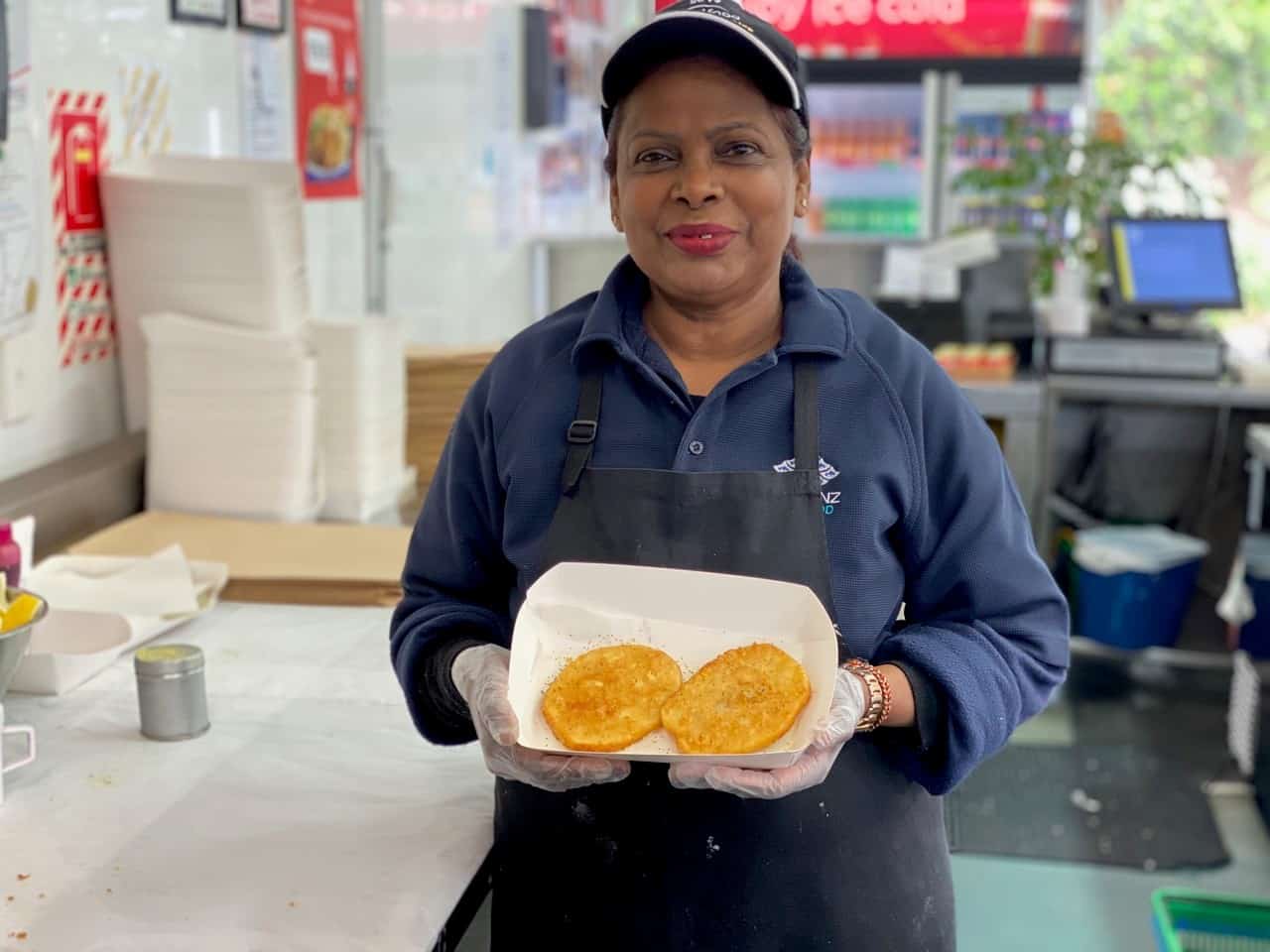 Rita's been working at Oceanz for 14 years, and she proudly peels and cuts the potatoes by hand for her fritters, of which she sells 6 or 7 kilos' worth every day. Oceanz Seafood Botany were finalists in the 2019 Chip Group Industry Awards.
Rita has her own way of cutting the potatoes – she says she likes "nice, big, top-quality potatoes" for the perfect fritter – to get the perfect texture. Too thin, and the slices burn; too thick and they won't cook properly. The perfect fritter must be cooked all the way through and crispy on the outside, fluffy on the inside. Rita gives her fritters a double cook, first low, then hot, in vegetable oil. It takes longer than cooking chips, but it's necessary.
When they're perfectly golden, Rita drains the fritters and dusts them in salt and lemon pepper.
For more on the history of potato fritters (and more wisdom from Rita) see Niki's story at RNZ. (link to come).
And watch Rita in action here.