On Monday 25th August 2014 Capitol restaurant in Wellington held a brilliant evening event.  A five course degustation event highlighting the wonderful attributes of the humble potato… with every course!
Each course was matched with a regional beverage and diners were treated to potatoes standing alone, paired with truffles and even in a dessert.
House Crisps
Brandade & Potato Bread
Vichyssoise, Black & Red Caviars
Hot Agria & Mushroom Soup
Vodka cured salmon, baked potato chive & sour cream panna cotta
Hot buttered nadine gnocchi Canterbury winter truffles
Roast vension fillet, duck fat confit pint firs, pickled urenikas
Orange & Ginger Soufflee sweet potato sorbet
All agreed it was a great event and showed a unique take on the versatility of potatoes.
Thanks to Capitol and Wellington on a Plate for a great event!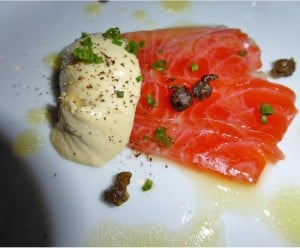 Vodka cured salmon, baked potato chive & sour cream panna cotta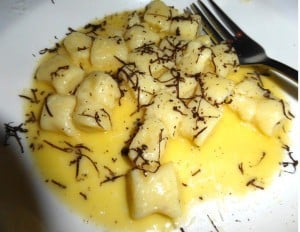 Hot buttered nadine gnocchi Canterbury winter truffles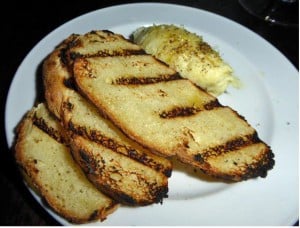 Brandade & Potato Bread