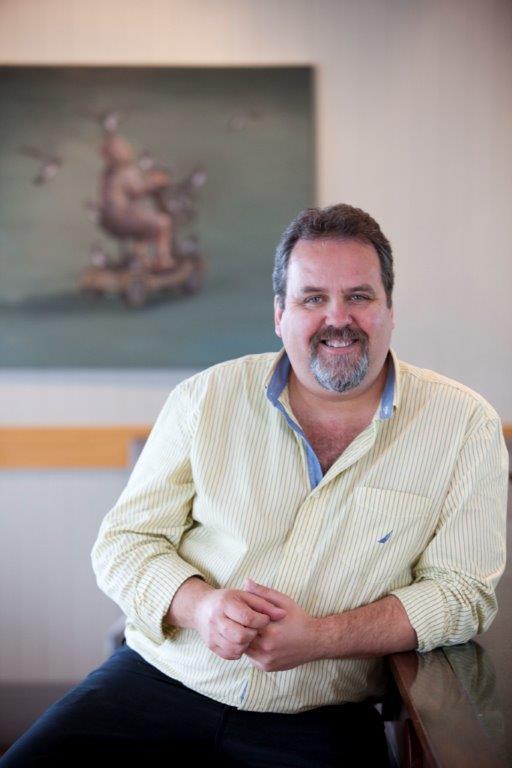 Food writers stand apart. Other professionals involved in the celebration of good food, most notably chefs and restaurant reviewers, devote themselves almost entirely to impressing. With elaborate plating or elegant phrasing, they hope to demonstrate to the average punter why they're not in the kitchen themselves. Great food is a serious business. Only professionals need apply.
But food writers take a different approach. They prefer an open door policy. Food is for the people. Come on in and help mash the spuds.
'Our job is part aspirational, part attainable' says Martin Bosley, food writer for Air New Zealand's Kia Ora magazine. 'I want people to read my column and go: I could do that. I want to encourage people to get back into the kitchen – its doesn't have to be complicated, or involve a day's worth of prep. Cooking must be fun. Let's have serious food but have a great time doing it.'
Of course Martin Bosley has seen both sides. A celebrated chef, Bosley has been at the helm of a number of award winning find dinning establishments. He has also maintained a demanding schedule as a food columnist for the last 10 years, most notably with his popular weekly column in the New Zealand Listener. Bosley has also authored two books and represented New Zealand international in Japan and North America as a Chef Ambassador.
With such a full agenda, it's easy to see why Bosley's recipes favour an uncomplicated approached to ingredients. 'The older I get, the simpler my food becomes and the tools I need to produce it. I only have two knives. I used to get around with a knife kit with 30 knives – I could have disemboweled a cat!'
'I have a rule with my recipes – I must be able to buy all the ingredients at my local store. We thing we're so clever sometimes with food and the art of cooking – but the choices of ingredients and marriage of flavours, that hasn't changed at all. People have tossed out the potatoes for quinoa. But they'll get bored with quinoa, and the potatoes will go: Yeah, we knew you'd be back.'
Potatoes loom large in Bosley's culinary compendium. He cites the staggering number of entries relating to the potato in the haute cuisine reference cookbook, Le Repertoire de la Cuisine as proof of the vegetable's unrivaled versatility.
'There are a number of ingredients that we just go to – they're a bit maligned. We don't give them a second thought – we might talk excitedly about spunkily fresh snapper or crayfish or the season's first asparagus – which is great, I love seasonal eating – but staples like potatoes, we just ignore them.
'Potatoes are the most versatile vegetable – we don't do enough with them. And they're good for you. Loaded with potassium and vitamin C. And they're economical too! Potato gratin – what a magical dish! Fresh gnocchi – amazing. Perfect mash – totally over the top.'
Bosley believes more should be done at a restaurant level to elevate the potato, with chef's showing a keener interest in showcasing the range of varieties available in New Zealand.
'Back in the day we just brought potatoes – we didn't know what variety they were. We should be celebrating them by name on menus. Jersey Bennes are the hero of the story – they're the only potato we all know by variety and we all willingly buy them in a cardboard box at an enormous expense. But it doesn't start with the consumer. They follow what the chefs at the cool restaurants are doing.'
Then again, perhaps it's what the food writers are doing in the real world that matters more.
Article from freshinspiration magainze, issue 19 Summer 2015