Archive for December 2015
Potatoes – star of the show – Ruth Pretty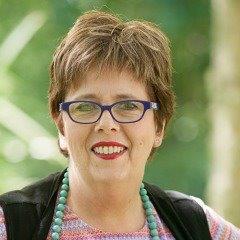 Ruth Pretty – Finest ingredients prepared simply.
A great caterer needs to be many things, but 'crowd pleaser' and 'palate teaser' are two qualities that certainly feature high on the list. Weddings, significant birthdays, family celebrations and even funerals are all more memorable when accompanied by stunning food. But things can get tricky when you're feeding en masse, even harder when the tastes you have on offer need to appeal to everyone from a cousin's fussy kids to ninety five year old Uncle Wilfred with his delicate constitution. Corporate events and state dinners are no different. In the food stakes, it takes all types.
'It's very hard to find anyone that doesn't love potatoes,' says Ruth Pretty, celebrity caterer, food writer, and author. 'We use potatoes extensively for events. Despite grains being very fashionable now, they're not to everybody's taste. But everybody in New Zealand loves potatoes. And there are so many different ways you can do potatoes.'
The vegetable sits well with Ruth's overall food philosophy, which is not so much driven by the latest and greatest food fashion, but by what's fresh, what's in season and by what her clients enjoy when it comes food.
'Our style would be best described as really good quality produce done simply. Our flavours are very focused on fresh herbs and citrus. People are often surprised at the range of food we serve at different events. They might know us as a high-end caterer but don't realise that we often serve quite informal, casual food. Fries served in a paper cone is very popular with drinks for example.'
As one of the country's top culinary talents, Ruth knows a thing or two about what works. Operating a highly successful catering business with her husband Paul for more than 25 years, Ruth continues to inspire professional and home cooks alike with her long-running column in the DominionPost, her frequent media appearances and through her popular cookbooks. Her cooking school, based at the couple's 27-hectare property Springfield in Te Horo, has allowed many keen cooks to get a firsthand experience of cooking with Ruth.
'We do potatoes all the time in the cooking school,' says Ruth. 'We could never run the Christmas class without having potatoes in it. Everybody has potatoes on Christmas Day don't they?'
True to form, Ruth remains very particular about the potatoes she uses, sourcing only the freshest from third generation growers Laugesen's Market Garden in Wanganui. Agria are her variety of choice although she is rather partial to Jersey Bennes when in season.
'I love potatoes,' says Ruth enthusiastically. 'We make them with an aromatic salt – with turmeric and ground almond – and roast them in olive oil, cut side down on a low sided tray.'
For an easy dinner accompaniment, Ruth suggests what she calls 'Scout Potatoes' – cubes of washed, unpeeled spuds tossed in olive oil, rosemary and salt. But her all-time favourite way of serving potatoes is freshly boiled with a thick dressing of olive oil, Manuka honey and mustard. When served with a crunchy sprinkle of toasted seeds and quinoa, it's a sure fire winner that is easily prepared at point of service – for twenty five or a thousand guests.
A classic mash is also a crowd pleaser, according to Ruth. Although her secret to a great mash may not please the strictest health fanatics. 'We like to use more butter and cream than potato probably! Melt butter and cream over heat – add salt pepper and nutmeg. Then we'll fold in more butter and cream. It's lovely with fish!'
It may not be an indulgence for every day, but on a special occasion there is nothing more pleasurable than to celebrate with good food. Just ask a caterer.
Article from freshinspiration magainze, issue 19 Summer 2015