By Gemma Carroll
2019 has been a very busy year for Potatoes New Zealand and for horticulture. One of the initiatives we have been pleased to support is the newly formed Women in Horticulture (WiH) Committee.
The Committee is currently comprised of; Bernadine Guilleux as Chair; Helen Barnes, Tomatoes NZ and Treasurer for WiH; Rebecca Fisher from Citrus NZ; Jen Scoular from Avocados NZ; Paula Dudley, United Fresh and Catherine Lewis, Lewis Farms.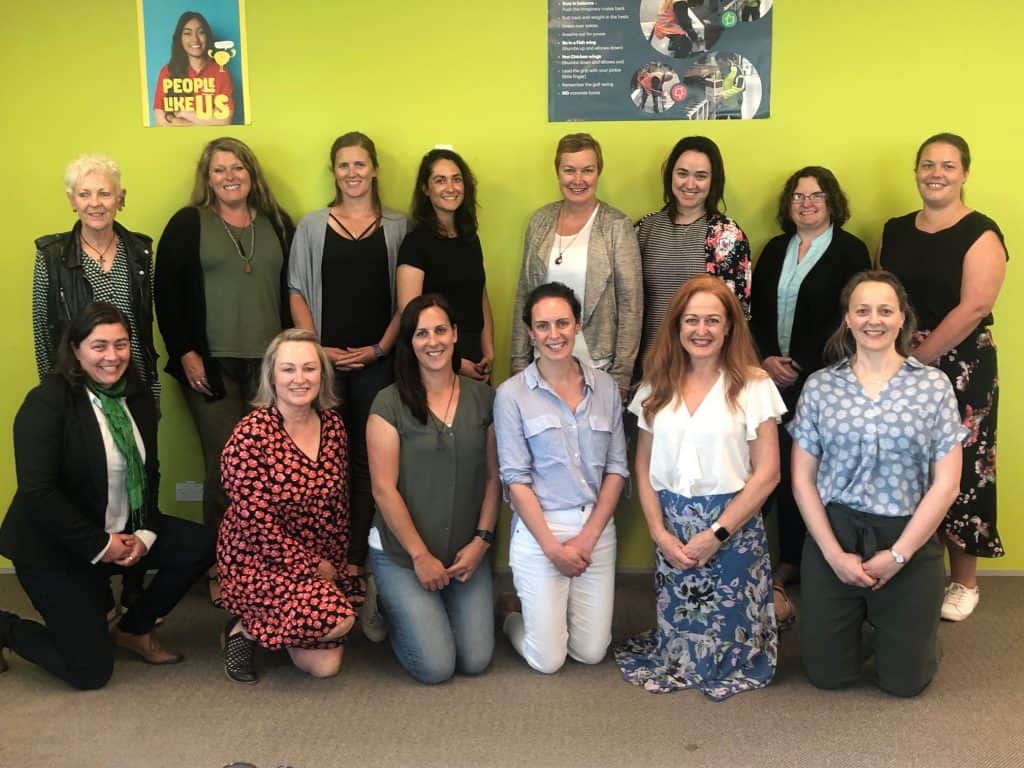 WiH hope to provide food for thought for growers, both men and women; to foster the idea that everyone in our community can be involved in the industry. This is the foundation of diversity and inclusion, that there be a range of voices at the table.
When we encourage diversity we establish an inspiring and aspirational industry for all people to work in. Potatoes New Zealand alongside the WiH want to demonstrate that our industry offers possibilities for career and community growth for all involved and to invite new-comers to step beyond their comfort zone and look at participating in governance as well. Strong leadership is needed more than ever as we meet the increasing demands on farmers and processing sectors. There is also an expectation from the public for industry and business to lead the diversity movement. Prompted by the WiH initiative, PNZ now have a Diversity and Inclusion Policy for staff and governance in the process of being finalised.
Any questions or resistance raised about why women need extra support is perhaps a lack of understanding as to how diversity and inclusion works. In order for there to be a range of voices 'at the table', we need to ensure there are pathways and platforms for all who wish to participate. This means some minority contenders may need a bigger hand-up initially. It may be hard to admit or believe for some, but there is still exclusion for women at some levels, perhaps not intended but there none-the-less. Imbalances in power structures can be so ingrained that we don't even realise they're there. Culture change can be uncomfortable, but it is important to evolve in order to thrive.
PNZ recently approached a grower to nominate her for directorship and she felt she was 'too green (novice)' to be in governance, this from a successful farmer and business woman in mid-career. A fresh new voice may just offer the viewpoint we need when it comes to innovation and growth.
Potatoes New Zealand and WiH want to "Empower, Value, and Support" women in the industry, the group's tagline communicated by Bernadine at the launch of WiH).
PNZ see the value in WiH as being a step towards changing the culture that "our overarching society has inherited; a gender-biased system of leadership, one which has little to do with meritocracy, and more to do with social construction" (Bernadine Guilleux).
Certainly there has been progress over the decades, little steps, but as WiH Chair Bernadine Guilleux says "let's keep moving forward… let's get on with supporting as many women as we can working in our industry. Let's catch up to the other progressive nations and even out the leadership representation".
PNZ also see inclusion as encompassing as many different cultures and perspectives as we can, many of whom are involved in our industry at a farm, research and organisational/ governance level. In order for us to fairly represent the industry and to thrive, we need to ensure a diverse range of voices are heard and the many faces of our community are seen, hence the introduction of a new Diversity and Inclusion Policy for our board and staff.