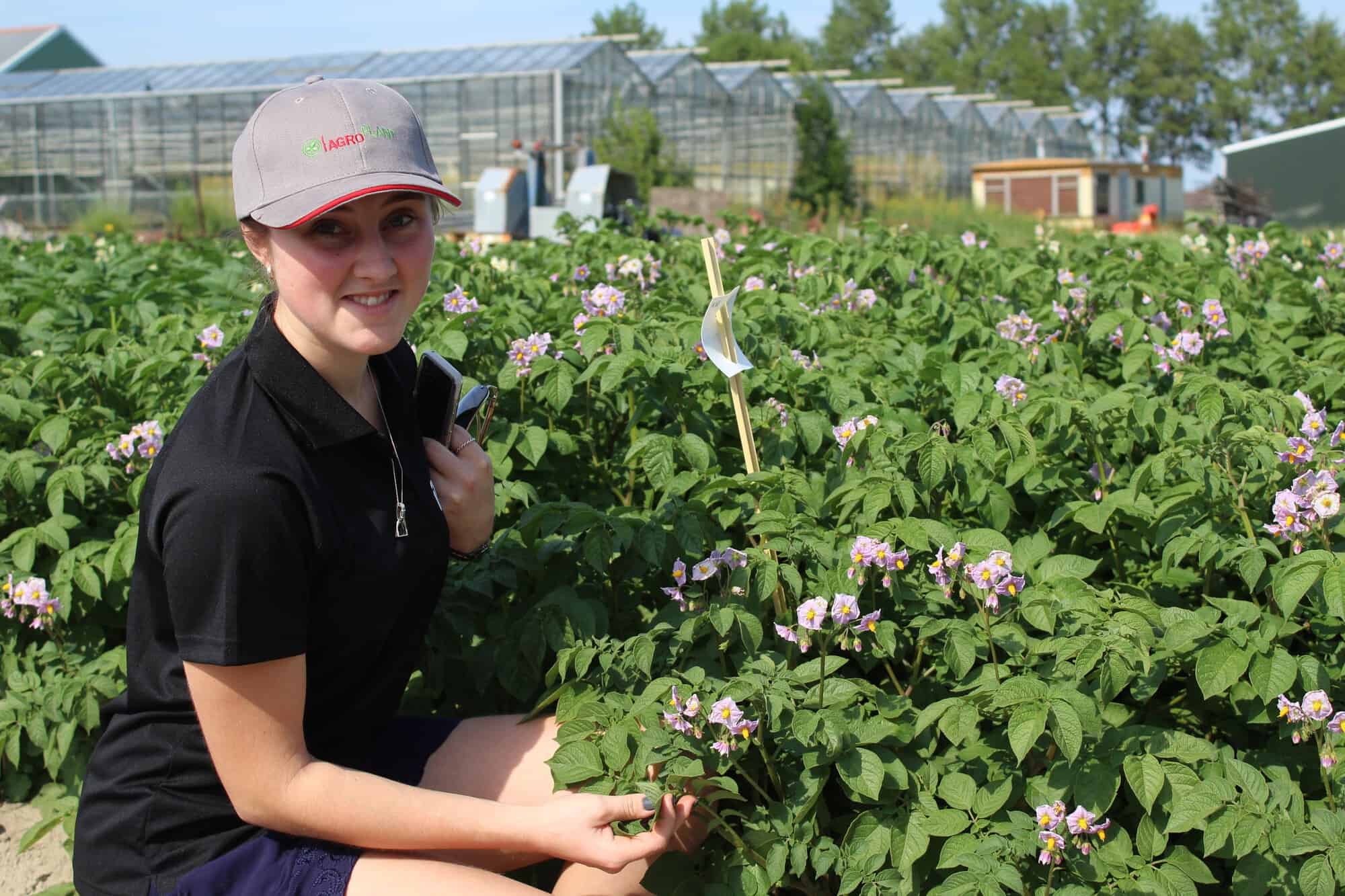 Molly Green is a third year Plant Science student at Massey University. She is the Massey Horticulture Society President and sees a future for herself as a leader in the potato industry. Molly is currently participating in New Zealand's first International Horticulture Immersion program (IHIP), an exciting new accelerator study tour for future industry leaders.
From the first day I stepped off the plane and visited the breathtaking Agriport A7 growing centre, cooperation and collaboration between businesses was startling. These state-of-the-art greenhouses spanned a staggering 30 hectares. It became clear the owners alone could not have achieved this in isolation. With its self-driving carts doing the hard yards and the geothermal heating keeping the plants happy at an exceptionally low cost, I was astounded by the systems thinking approach. Then to top it off our expert guide mentioned it was fully sustainable too.
Many specialised businesses had worked together efficiently and sustainably to create this giant masterpiece. Even businesses including the three huge data centres next door benefit in this system. The recirculation of the once hot, now cold used water, from the geothermal springs though the greenhouse is used to cool their technology. Genius! I proceeded to drag my jaw around for the rest of the tour. It seemed so simple and so obvious too, yet this was the first time I had seen or heard of this being done on a large scale. Why?
I had another 'duh' moment when we visited World Horticenter. There was so much to see. We were all constantly being herded back together as a group, so we stayed on time! The collaboration of three different sections; a high school, research facility and permanent business demonstration sites was so sensible. Having all of these facilitates in one place incorporates three of the most important aspects of horticulture. Again, so logical and innovative. New Zealand needs this kind of collaboration to create their own unique place to encourage this kind of communication, collaboration and innovation. New Zealand needs to take note so we can enhance the already bright future of New Zealand's horticultural industry.
After the first few days, the bus was buzzing with observations and potential actions that New Zealand could implement into our industry. I have already mentioned one but there was something much bigger coming into realization. Communication and innovative cooperation is the way to move forward. No ideas are bad if the right people are involved to join forces and make it reality. All the places we visited touched on who and why they worked together with other businesses, the same answer was always given, "it simply isn't possible to be successful without working together".
Through working in the potato industry over my summer breaks I think there is definitely room for improvement in how New Zealander's communicate ideas and work together. New Zealander's are very good at doing it themselves with minimal help or collaboration from others. The majority of NZ's projects are helped by one or two non-specialised businesses, resulting in a good product or service, although not to their full potential. The future New Zealand needs efficiency and sustainability, achieved through collaboration across all sectors.
IHIP is an Industry-driven collaborative venture supported by AgMARDT, NZ Apples and Pears, Zespri International, Massey University, Lincoln University, ANZ Bank, Food HQ, AgFirst, T&G Global, Farmlands, Potatoes NZ, Horticulture Capability Group, and Global HQ. The 2019 pilot was a tremendous success and IHIP is seeking industry partnerships for subsequent programs.