Extract with permission from World Potato Markets.
Annual NZ fry exports were at a 16-month high in October 2019, at 76 486 tonnes – up 5.0% on the total the year before. During October itself, an export figure of 6 819 tonnes was 18.8% higher than that of October 2018. The price of New Zealand fry exports was NZ$1 348/tonne in October, which was 8.5% down on the year before, although up NZ$65/tonne on the September price. The value of exports in the year ending October 2019 stood at NZ$101.567 million, up 0.9% on the year before.
New Zealand's export gains over the last year have taken place outside the country's largest market, Australia. It still dominates, accounting for 58.1% of sales in the year to October, but the annual figure of 44 452 tonnes is down 13.9% on the year before, with October sales down 2.3%.
Two markets have more than doubled over the last year: those of Thailand and the Philippines. Sales to Thailand have increased by 107.8% to 8 253 tonnes, but dropped by 6.0% in October to 524 tonnes. In contrast, there was a 159.0% increase in October fry sales to the Philippines, to 1 151 tonnes. Annual shipments to the country were up102.2% to 7 703 tonnes. Other significant gains include a 465.5% increase in annual exports to Malaysia, to 4 213 tonnes, and a 336.1% increase to 1 580 tonnes.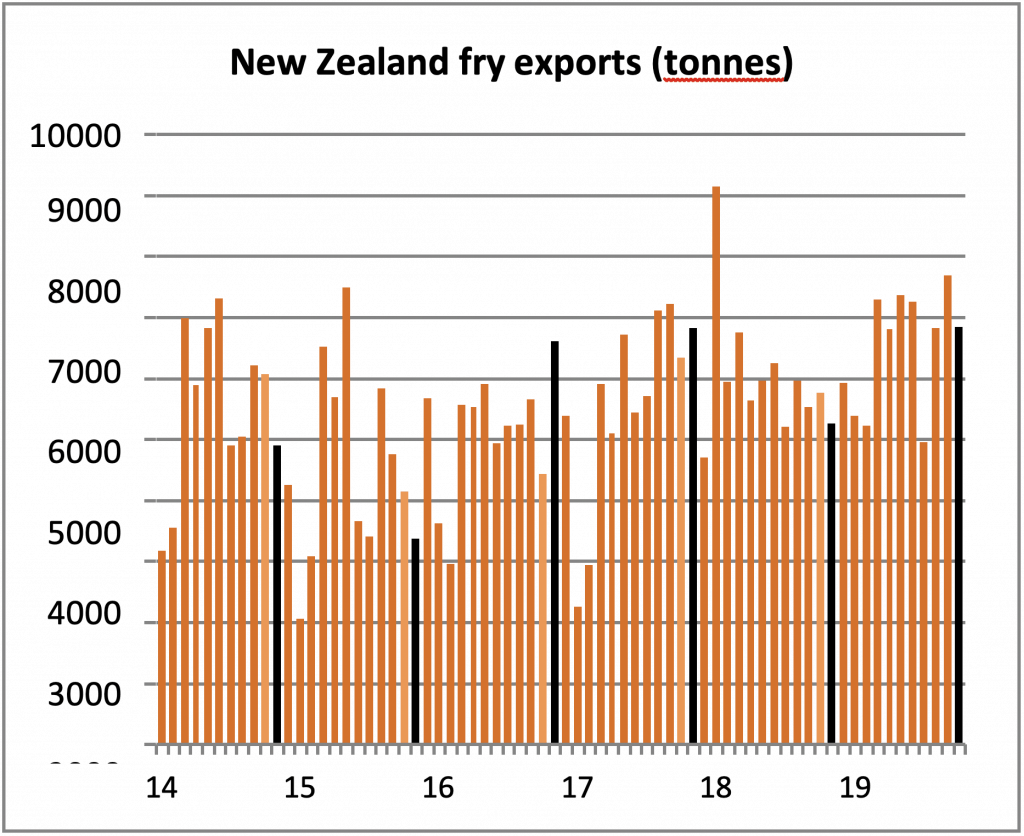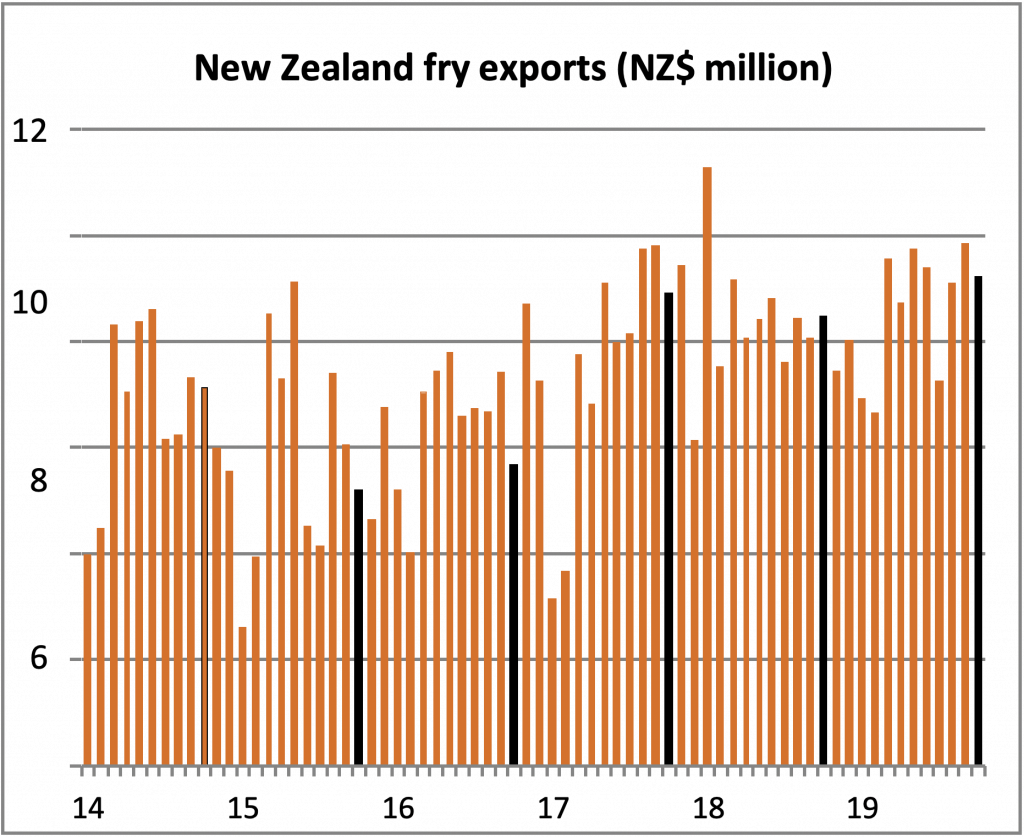 CEO of PNZ Chris Claridge says "Great progress is being made by chip processors to grow markets in Asia this year, offsetting our volume drop in the Australian market. Well done everyone, great result leading into Christmas. Building a strong sustainable export market for 2020 and helping achieve our target of doubling exports by 2025".