Innovation is a key to keeping consumers interested. We all love potatoes, so it's great to see T&G being crowned overall winner of The Ministry for Primary Industries Primary Sector Products Award at the 2017 New Zealand Food Awards.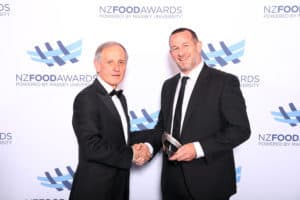 The category promotes, recognises and showcases amazing innovations in primary sector products, processing and packaging methods.
And strong innovation featured in this year among finalists but Lotatoes came out on top with the judges being particularly impressed with the process used to naturally breed and sustainably grow the lower carb and fewer calorie potato that's taken New Zealand by storm.
"Lotatoes is a high quality and delicious potato, sustainably grown right here in New Zealand by passionate farmers loved by kiwi consumers. We're extremely proud of Lotatoes™ win at the 2017 New Zealand Food Awards," says Andrew Keaney, executive general manager, T&G who accepted the top award.
"Having judges recognise Lotatoes confirms we're is on the right track with innovation, which in the produce industry takes a long time, so hats off to the dedicated teams from T&G and our growing partners Balle Brother and Masters Produce for getting Lotatoes from the soil to the supermarket shelves."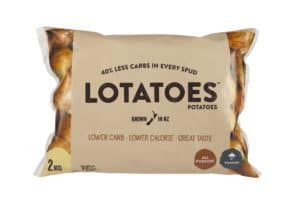 This  potato, with 40% less carbs and fewer calories than other potato varieties, was developed by cross-breeding different varieties of potato seeds together.
Those seeds have a shorter, more sustainable, growth cycle using less water than traditional spuds making them better for the environment. And it's this combination that has made Lotatoes a winner.
"Lotatoes were five years in the making, so getting them into stores was a massive achievement for everyone involved," says Michelle Singh, marketing manager, T&G.
Michelle says winning the award is recognition for the efforts of the entire team, from the passionate growers, growing and nurturing the plants through to supply chain, marketing and sales.
"Being recognised by the New Zealand Food Awards is a credit to the work of all of our passionate people, who ensure Lotatoes™ had both the health credentials consumers wanted and the great potato taste they love.
"It's also validation that what we are doing what's right environmentally – so we're very proud to be receiving this award and the judge's recognition for both innovation and sustainability," says Michelle.
Next seasons Lotatoes are expected to be available nationwide from late November just in time for summer salads and Christmas meals.