Potatoes go from luxury to the everyday menu: Niki Bezzant finds out more with Jess Granada
Philippino chef Jess Granada grew up knowing potatoes as a luxury food in her native Philippines. And, she says, "I only met the fridge when I was three years old".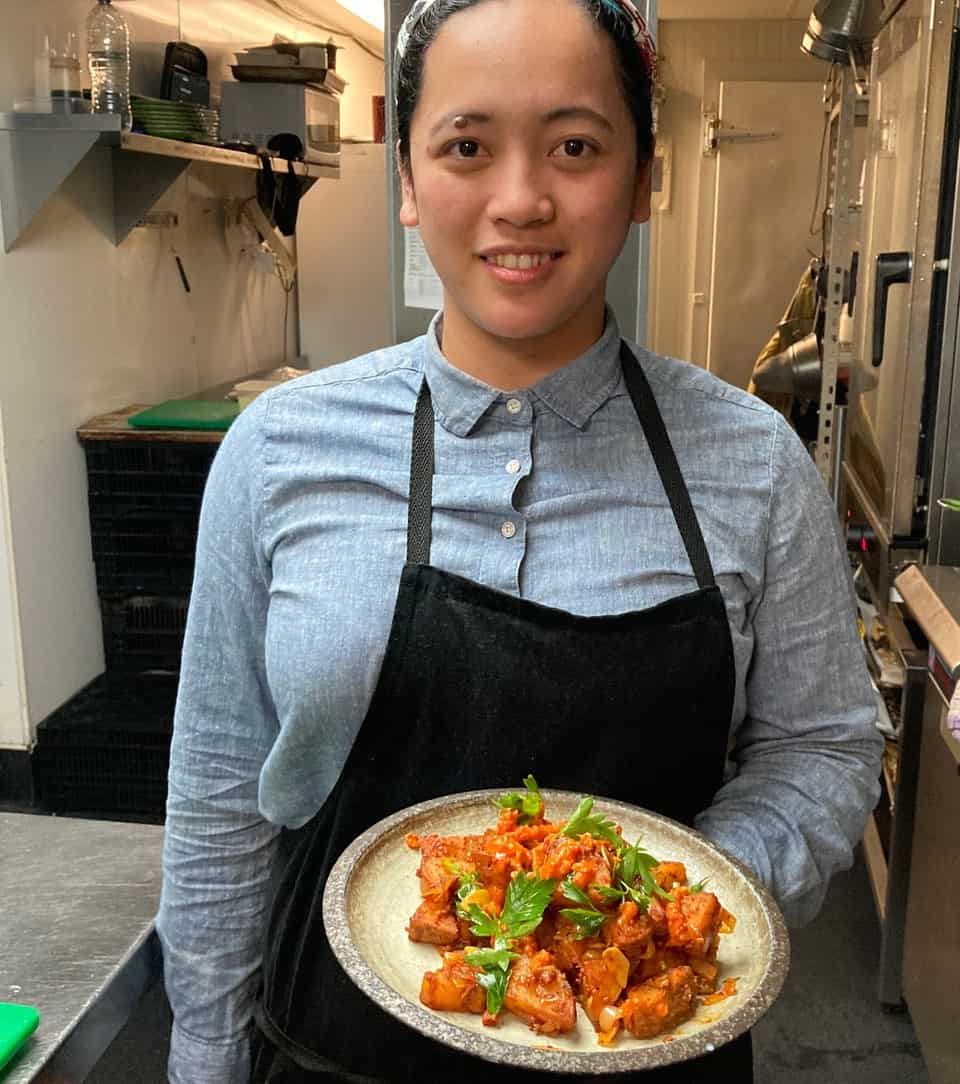 The flavours needed to preserve food as much as possible – and a desire to share the food culture of her homeland – drives her in her cooking at Nanam, Auckland's best Philippino restaurant.
And potatoes star in some of the most popular dishes.
In Patatas, Agrias are lovingly boiled with bay leaves and butter, before being fried until crispy. Then they're tossed with spicy sausage Longanisa paste, garlic and onion and finished with vinegar and a red pepper Romesco sauce and parsley, forming a flavour and texture bomb. It's a dish that perfectly demonstrates the diverse influences that drive Philippino food, with touches of Spanish and south east Asian flavour.
Potatoes in the Phillipines are still something of a luxury ingredient, Granada says, so she's thrilled to be able to cook with the wide variety of potatoes on offer in New Zealand, and says "it's wonderful to have such great soils to grow potatoes here".
Watch the video https://vimeo.com/461220842 to learn more about Philippino cuisine, Nanam, and why potatoes are perfect 'apocalypse food'!
For more see www.nanam.co.nz