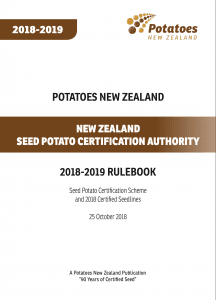 The New Zealand Seed Potato Certification Authority is proud to announce that the new rule-book for seed certification is now available.
This latest revision reflect changes due to the recent PMTV outbreak and contains the full listing of certified seedlines from the 2018 harvest.
To view the document online or to print your own copy, follow this link to the Potatoes NZ document library.