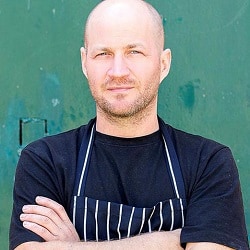 The idea for this recipe came from the café Coffee Shop across the road from Two Fifteen Bistro. They are a tasty gluten-free option to have with a fried breakfast.
Makes 6 muffins
700g general purpose potatoes, grated
100g onion, diced
30 ml oil
10g salt
3g fresh thyme, chopped
pepper to taste
basil pesto or tomato chutney to serve
Preheat the oven to 170°C. Line a 6-muffin pan with baking paper.
Mix together the grated potato, onion, olive oil, salt, thyme and pepper. Place the mixture in the muffin pans.
Bake in the oven for 50 minutes until cooked through and golden brown.
Serve with basil pesto or tomato chutney.
Source: Bangers to Bacon: New Holland