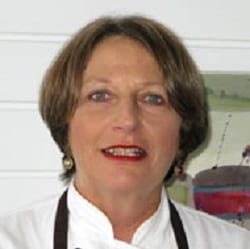 Yield: 6-8 portions
15g dried porcini mushrooms
100g butter, melted
1.5kg waxy or general purpose potatoes
6-8 thyme sprigs, chopped
2 cups chicken or vegetable stock
Preheat the oven to 200°C. Soak the dried porcini in enough boiling water to just cover them. Leave for at least 30 minutes.
Use a little of the butter to grease an ovenproof dish.
Wash, peel and slice the potatoes thinly with a mandolin.
Drain the porcini and chop finely.
Make a layer of the potatoes in the dish, then scatter one third of the porcini over with a little thyme, and pepper and salt.
Continue to layer the potatoes into the dish, adding porcini, thyme and salt and pepper to each layer.
Heat the chicken stock with the remaining butter and pour this carefully into the dish.
Add a little extra thyme and black pepper to the top, and bake for about 1 hour so that the potatoes are golden and crisp and the chicken stock has been absorbed.
Source: The New Zealand Chef