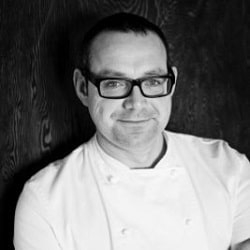 Serves 4
Wholemeal pizza dough:
150g high-grade or white flour
50g wholemeal flour
pinch salt
60 ml low-fat milk
60 ml water
7g dried yeast
½ tsp sugar
Potato topping:
10 small general purpose, cooked to al dente and cooled
2 cloves garlic, crushed
1 Tbsp extra virgin olive oil
½ Tbsp rosemary leaves
pinch salt and pepper
feta cheese, cubes, for garnish
rocket leaves, for garnish
Dough:
Sift white flour into a bowl, add wholemeal flour and salt and leave in a warm place.
Gently heat milk and water to blood temperature, add yeast and sugar. Leave in a warm place for yeast to froth, about 5 minutes.
Add liquid ingredients to dry and mix to form a dough. Turn out onto a lightly floured bench top and knead until smooth, about 10 minutes. Alternatively, knead using an electric mixer fitted with a dough hook.
Place dough back in lightly oiled bowl, cover with a clean tea towel and leave in a warm place until double in size, about 1 hour.
Knock back dough and leave to rise again, covered, for about 20 minutes before using.
Divide dough in half and roll out as thinly as possible into 2 pizza bases.
Potato topping:
Preheat oven to 190°C. Place 2 baking trays in the oven to heat.
Slice potatoes 2mm thick and arrange in a wheel on top of pizza bases. Mix together garlic and oil and brush potato slices, brushing the garlic under the potatoes so it doesn't burn. Sprinkle with rosemary leaves and season with salt and pepper.
Carefully transfer pizzas to hot baking trays. Cook for 20 minutes until golden, rotating trays halfway through cooking. Alternatively, place pizza bases on hot baking trays and work very quickly to place on topping.
Dot with sheep's feta and finish with rocket.
Source: The Molten Cookbook: Random House