In her latest blog Niki Bezzant discusses the lack of variety and range of potatoes available in Australia. You could say… "we don't know how lucky we are, mate!"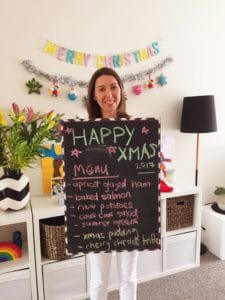 I cooked Christmas dinner for 13 this year in Melbourne. It was fun planning and shopping for a Christmas feast at a Melbourne food market; interesting to explore the different selection of foods available and jealousy-inducing to see the reasonable prices on some of the ingredients we'd consider premium here.
One thing that was interesting, though, was the lack of variety and range in the area of potatoes. We were looking for new potatoes, of course – that essential for the Christmas table; to gently boil and slather in butter and mint. But across multiple produce vendors at a large food market there was not a new potato to be found. At least, there was nothing bearing that label; only a couple of different bins of larger potatoes in a limited range of varieties; none of which seemed to suit our Christmas table needs. We finally found small potatoes resembling new potatoes in a supermarket. They were labelled 'chat' – which, it turns out, is simply a term for small potatoes, not a specific variety. Not the same as new potatoes that we're familiar with here.
This seemed strange. The situation was reinforced when our Aussie Christmas lunch guests arrived. I'd posted a picture of the menu on social media, so they could see what we were going to be eating. "What are new potatoes?" more than one of them asked. They'd never heard the term before.
It would appear that Australians are, as in other areas, a bit behind when it comes to potato education. In a 2015 Guardian article titled "Half-baked? Why Australia is getting a raw deal on potatoes", writer Marc Llewellyn laments the lack of variety in Australian stores and puts it down to a lack of knowledge among consumers.
He quotes Robbie Davis, the chief executive of Potatoes South Australia. "There are hundreds of varieties of potato in Australia, but the consumer doesn't know about most of them because they haven't been told," he says "The same goes for new potatoes".
Potato sales are on the decline in Australia, and this lack of knowledge – along with consumer perception of spuds as boring, difficult and high-carb – has contributed to this.
We are lucky in New Zealand that the knowledge is getting out there. The recent 'November means new potatoes' campaign was a winner, I reckon, in reinforcing the idea that potatoes, as with all vegetables, have seasons, and those seasons are worth celebrating.
We consumers should also be grateful that we're told at point of sale not only the variety of spud we're buying, but what it's best suited to. And we should be grateful that there are tons of potato growers who are innovating and coming up with interesting new varieties to try. I've recently been introduced to Charlotte, for example (how come potatoes never have men's names, incidentally?) and lovely little piccolos. And new flavours and textures keep coming. It never hurts to know we're doing better than our cuzzies across the ditch. And in the world of spuds, I reckon we are.