We were lucky enough to successfully run a Covid-ready event in Ashburton on Friday the 13th August. We are relieved we kept the delegate registrations capped at 100, in order to mitigate the risk of becoming a super-spreader event. Sadly Level 4 lockdown was called before we made it to Pukekohe, however read on to access some of the content.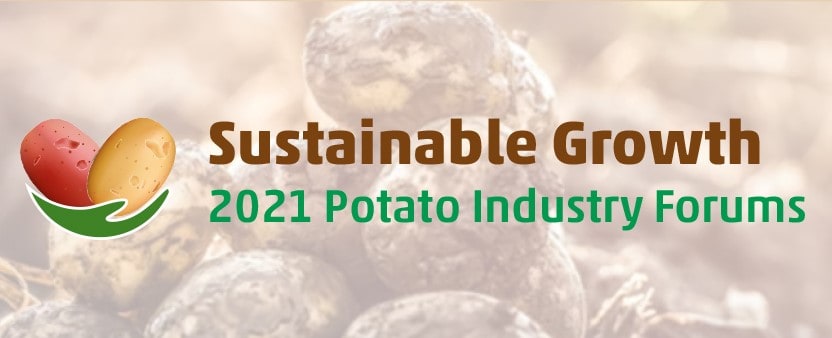 Our inaugural Potato industry Forums were designed to safely navigate the pandemic risks and replace the biennial conference which usually attracts close to 200 delegates. We were pleased to also have the opportunity to celebrate the work of John Jackson when he was presented with the PNZ Chairman's award for 2021. John has just retired after 47 years with McCain. He has so far contributed 50 years to the vegetable industry and continues to work as a director on several industry boards including the PNZ board.
Our roadshow was planned to hit both islands in the main growing regions of Canterbury and Pukekohe. The same team of presenters (mostly) were scheduled to run a double hit programme & we've added the 2021 PIF Handbook to our resources page to give you the supporting articles on the topics below.
Economic Outlook for Agriculture
Domestic Market/Supermarkets
NZ Potato Industry Volumes & Values
NZ Industry Overview
Tariff Application Update
PNZ Biosecurity Emissions & Levy Information System (BELIS)
Blockchain, Integrated Farm Planning & Data Interoperability
Health & Safety on farm
Future Proofing Vegetable Production Project Conclusion
Grower Feedback Session: future projects Q&A
Sustainable Vegetable Systems project update
He Waka Eke Noa: HWEN overview, calculation & cost advice. We've added our PNZ HWEN Bulletin to our Resources page here.
Farm Environment Plans
PNZ Seed Scheme: restructuring and database
WYMA SPONSOR INTRO: Sustainable Food Production
Powdery Scab
Psyllid & Liberibacter: IPM & other projects with Q&A
Potato Tuber Moth
Platinum Sponsor Session: PTM regional survey findings
We are grateful to all our sponsors and industry supporters for making a successful event in challenging times. You can see some content on our Youtube channel as it's shared.