April fry exports were more than a thousand tonnes down on March but still more than 10% higher than the same month last year, at 5 616 tonnes. This helped pushed annual shipments up 30.2% to a new record of 77,062
tonnes. The average price of exports in March was NZ$1 437/tonne, 7.0% higher than March 2017. There are currently NZ$1.69 to a euro and NZ$1.45 to a US dollar.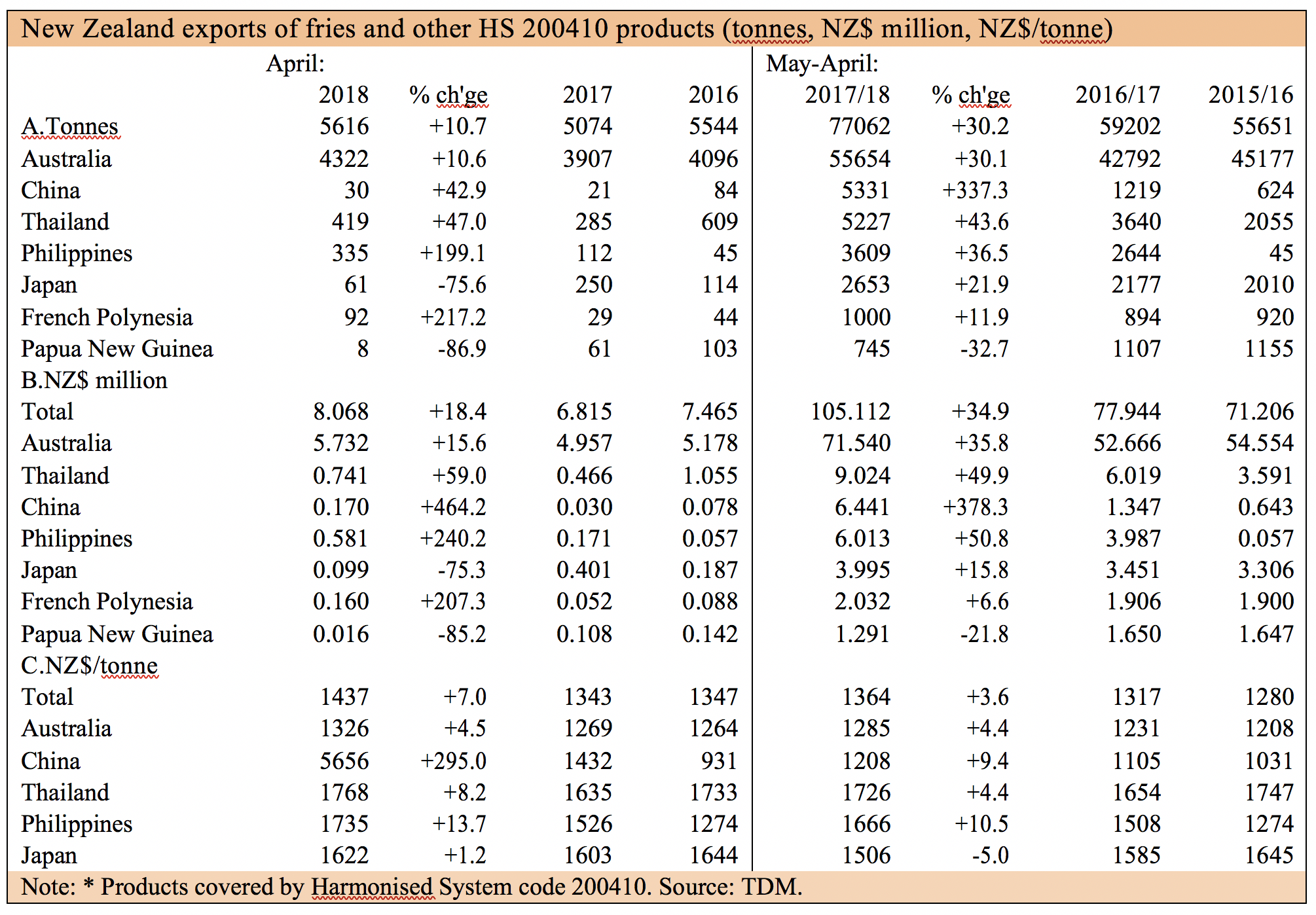 The Australian market continues to dominate, accounting for with 72.2% of New Zealand's in the 12 months to the end of April. Exports over that period were up 30.1% to 55 4 tonnes, with a 10.6% increase in April itself to 4 322 tonnes. The average price of exports to Australia was up 4.5% to NZ$1 326/tonne.
Sales to China have risen by more than 300% over the last year to 5 331 tonnes, but were minimal in April. There has also been sold growth over the last year in the Thai, Philippines, Japanese and French Polynesian markets.