News
Biosecurity New Zealand and PNZ continue to work together on what the PMTV management programme will look like.
PNZ are consulting with growers, the wider industry and other interested parties. Our new PMTV survey assistant Paula is based in Canterbury, but will be travelling to gather samples. The latest update is on our website here.
Education, Resources & Forms
NZGAP have developed an Environment Management System which can view on their website here or download the brochure here.
Please complete your levy forms: You can find the BCI form here. If your buyer doesn't pay the levy, then you as a grower need to complete the form, even if your payment is zero. We currently work on a July to June rotation, so please aim for June completion of forms.
Potato Export Standards – the latest version of this advice is on our website here.
Educational and other resources can be ordered on our portal. Be patient with the Portal link, as it loads very slowly, if you have any problems email Gemma directly with your order.
Technical Bulletins (TBs) are under our R&D heading on the website, these replace what used to be called the Potato Updates in the past.
University Research into tuber greening – Auckland University Masters student, Benylyn Omadto-Deliva, would like potato grower assistance with research into tuber greening as a food safety investigation. The survey can be completed here.
The Horticulture Leadership Programme 2019, has 12 scholarships available from HORTNZ to cover fees and accommodation.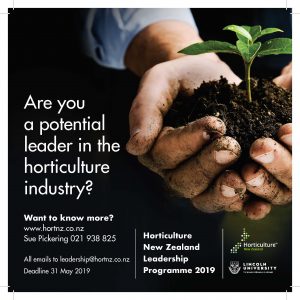 World Potato Congress have launched a free webinar series, which allows you to connect with international research and development. Click on this link to take you to their site.
Ever wondered about the role of potassium in potato production? Read more here and find a raft of useful info on other soil nutrients as well. Yara International are a great resource and you can follow them on twitter too @TopPotato_Yara
Events
Food Writers May Market Day, 6th May 4-6pm
We've had our featured potato grower pull out from our paid stall, at this event. If any grower would like to showcase at this very popular event in Auckland, at the Ellerslie Events Centre, please email Gemma. The event is to showcase products to between 60-80 food writers. The stalls are sold out, with 30 food businesses on display.
Chip Group Industry Awards
Chips Shops and Chip lovers are urged to participate in the People's Choice and Judges' Supreme Awards. Entries open on the 1st April.
Register your entry here.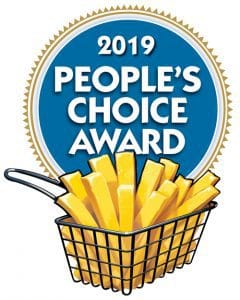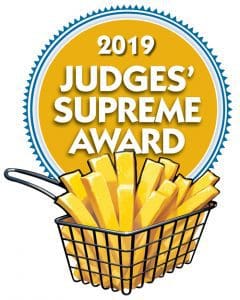 Erosion and Sediment Workshop
Pukekohe, 9th May 2019 with some expert advice for potato growers. Read the details here.
PINZ 2019
The first Primary Industries NZ summit in Wellington 1-2 July. Potatoes New Zealand are one of the sponsors for this event and will be in attendance. Read more here.
Inta-Ag forum in Pukekohe – October 2019
Hear from Dr Calum Wilson on powdery scab and soil diseases, John I Keer on PCN and Howard Hinds on disease modelling. Read about it in their March Mag, on page 2.
Horticulture Industry Forum Dates:
10th April Wellington
2nd October Tauranga
5th December Wellington
Horticulture Conference Dates
31st July-2nd August Mystery Creek
Potatoes New Zealand 2019 Conference & AGM

13th August Agronomists Forum
14th August Conference Day, including AGM & Dinner
Registrations will open late May & an early bird will be available until 28th June.
It's a big year for The Chip Group and associated businesses, as we have two industry awards to present at the conference. Read more here and make sure our processing clients are qualified to enter for the awards.
Hort Connections Convention
24th – 26th June Melbourne
Open for registration and promising to be a great opportunity to connect with our friends over the ditch, share R & D, market trends, biosecurity challenges and more. Register now here.
Research and Development
Plant and Food Research and EIT are keen to hear from vege growers about phosphorus fertiliser use. Take a few minutes to complete their survey here and be in to win $500 grocery voucher.
TPP degree day graphs are being updated weekly, thanks to the team working at Plant and Food Research. You can follow the tracking on our website here. Tomato Potato Psyllid is one of the biggest pest challenges for potato and tomato growers.
Keep up-to-date with our R&D projects via our website and come to our agronomists forum on the 13th August, the day before the PNZ Conference. The full day forum will cover highlights and extended discussion with Q&A on most of our projects.
Biosecurity
PNZ & Biosecurity NZ are in the process of developing a management plan, which will involve industry consultation. Click to read the most recent PMTV stakeholder update.
PNZ have developed a Biosecurity Poster which you can download here. Make Biosecurity a daily practice on your farm or as a rural professional visiting our farms.
In the media
Read the latest report from the Hon. Damien O'Connor, on farmers and climate change. We look forward to hearing from Damien when he opens our conference in August. Beehive Report here.
We now have over 8000 social media followers, across 3 platforms. Our public engagement is growing and we encourage you to share your photos and stories with us via email or on your FB pages. Make sure you tag us, use our #hashtags or connect with us via your chosen platform, so we can keep the momentum going.
#potatoesnz #spudlove #eatlocal #chipgroupNZ #plantbasednutrition #foodasmedicine
PNZ appeared in a full page article in The Pink Ribbon Special Edition of Restaurant and Cafe magazine.
April NZ Grower Articles:
Niki Bezzant's Potato Chat: what you eat might kill you!
Gemma Carroll's Potatoes: keep them well
Soil nutrient management Spuds that pack a nutritious punch
Opportunity opens up in Malaysia for New Zealand
Commercial storage Whats in store for potatoes?
International Media
4R Practices for Fertilizer Management – read the article here.
A special issue of The American Journal of Potato Research, includes an article on The Contribution of Potatoes to Human Nutrition. Find it here.
China will soon rely heavily on potatoes as a staple food. Read the article here.
PNZ will continue to watch the global campaign 'Imagine a World Without Potatoes', as our cousins across the ditch join the activities. Read about it here.
The Swiss have their own favourite recipes for potatoes, as every country does. Here's an article from The New York Times to inspire Autumn kitchen activities.
Exporting news and statistics
See details in the links below.
Fresh potato exports 2019 weeks 13-15
Fresh potato exports 2019 weeks 8-12
Fresh potato exports 2019 weeks 4-7
Fresh potato exports 2019 weeks 1-3
Fresh potato exports 2018 weeks 47-52
Processed potato export February 2019
Processed potato export January 2019
Processed potato export December 2018
Processed potato export November 2018
Processed potato export October 2018
Processed potato export September 2018
Processed potato export August 2018
Processed potato export July 2018
PNZ Social Media Links
Now over 8,000 people and organisations now follow us on social media to keep up with the latest New Zealand and international potato news. Send us your news and events so we can publish them via our social media channels.