PNZ NEWS

Read in detail the latest news, comms, admin and technical below.
Happy New Year and here's to a great Summer of Spuds! Our team are all on board and ready to support growers in what will be another big year of challenges and opportunities. Please stay in touch with any of us, by referring to our contact details at the end of this newsletter.

 
Agria in full flower, Moleta's Farm, Opiki, January 2021.Be Prepared for Pandemic alerts
This Summer we have been reminded to not get complacent with pandemic preparedness. All you need to know is on our webpage here. Use the Covid Tracer APP, QR codes at your business and keep up the good hygiene practice. If you have any learnings from the last lockdown, remind your family and staff of these and be lockdown-ready.



Potatoes New Zealand Governance
The PNZ Board will be appointing a casual/temporary director to fill the vacancy created by a Director resigning. This board appointed temporary Director will hold the seat until the AGM in August 2021, when a formally appointed Director will be decided by election and voting. Member voting rights will be activated when you login to our new membership database (BELIS) and verify your levies (see below).

Potatoes New Zealand's new Biosecurity, Emissions & Levy Information System (BELIS) is live. Please check your inbox for an email inviting you to login. You can check all your admin information is correct and verify your levies. These steps will then qualify you as an active member of PNZ with the voting rights that brings.
Grower members' records are being updated with a commodity levy payment record, so that accurate recording of commodity levy collection is achieved. This updating process also includes agents now submitting their levy payments on-line, completing the sales-levy loop. Depending on the email recipient's role and responsibility, they will be able to see the current financial year's levies in their membership account. 
Read about the launch here.
Administrative support will be available through Nicola Loach (PNZ Admin Officer)
Depending on role and responsibility, growers will initially be able to see and check Buyer Created Invoices (BCI) levies and update staffing and contacts information.

Plan Changes
ECAN have provided us with an expected timeline for their Plan Change 7 process. View on our webpage here.

PNZ Process Sector Recovery 
MBIE is continuing it's investigation of the PNZ tariff application. They have received submissions from Belgium, the Netherlands and from NZ importers and distributors. We are responding to these at present.

PNZ COMMS & ENGAGEMENT
PNZ Field Walks 2021
17th February 11am
Mike Moleta's Farm, Opiki

18th February 11am
Jay Masters' & Sundale Farms, Pukekohe

19th February 11am
Lovett's Farm, Ashburton
Save the dates & RSVP to Gemma now if you are coming. Personal email invites will follow soon too.
PNZ Field Walks are a great opportunity for growers to connect with each other, our team, agronomists, and researchers.

Field Walks 2021 Topics
R&D
Sustainable Vegetable Systems
Biosecurity 
Potato Tuber Moth (Pukekohe only) 
Tomato Red Spider Mite (Pukekohe only)
Early Blight
Bacterial wilt
PMTV checklist & guide
Industry Sustainability
Plan Changes and Collective Consents
Govt Regulation
PNZ new draft strategy
PNZ marketing initiatives & strategy
Dumping update

PNZ Biennial Conference 2021
We are grateful in NZ to be holding the only 2021 potato conference of this kind in the world. A physical and digital event, agile and innovative, thanks to our team of 5 million.

19th & 20th August 2021
Vodafone Events Centre, Auckland
If you are interested in sponsoring this pandemic-agile, digital & physical event, please contact Gemma.
Keep up-to-date with all industry events via our events page here.

Read the latest PNZ articles on our website
These include the PNZ Summer Report 2020-2021.

United Fresh Food Trends Report January 2021
Useful findings for our industry in regard to consumer behaviour. Read the report here.

Reducing Food Waste
T&G Fresh launched Fairgrow at the beginning of December 2020 to help provide fresh fruit and vegetables to Kiwis in need.
 The new Charity helps supply the New Zealand Food Network with fresh produce for distribution and there are already several Potatoes NZ members supporting the organisation.
Get involved, especially if you are a grower with surplus or unharvested produce you would like to donate, check out the website for all the details www.fairgrow.org.nz

PNZ ADMIN
Exporters 
Export Registration is available on the website.  You will receive an email with the form and can access it on our website here as well. 
Your export registration was due before 31st October.
Please assist us by keeping up-to-date with your Buyer Created Invoices, which can be downloaded here and have been emailed to you as well.

Growers
Please also ensure you have completed your 2018 to 2019 Direct Sales Levy Form found on our website here.
For your reference the Commodity Levies Order can be read here.
Area planted surveys are imperative for informing industry pandemic recovery plans. Please complete the form you receive in the mail or download one from our website as soon as possible and email it to Nicola Loach.

PNZ TECHNICAL
These topics and more will be covered at our Field Walks 2021.
PMTV Identification Guideline Newly approved by The Seed Authority and can now be found on our website here.

Latest Technical Bulletin: Potato Tuber Moth You can read it on our website here or download directly here. An update from PNZ Technical Manager Dr. Iain Kirkwood on the PTM project should be on our website in the coming week here.

Biosecurity incursion – Tomato Red Spider Mite
Please go to our Biosecurity Updates page here to read the recent notices about this newly arrived pest.

NZ Seed Potato Certification News
Please visit the NZ Seed Potato Certification pages on our PNZ website to see important recent activities including:
All required forms
Revised NZ Certified Seedlines & Rulebook
All NZ Seed Potato Guides & resources
All notices & newsletters

We know growers are resilient and resourceful, however if needed please reach out for support.
PNZ 0800 399 674
Rural Support 0800 787 254

PNZ USEFUL LINKS
All forms here
R&D projects and more here
Grower Resources here
Seed Grower Resources here
Export statistics read here
Media articles here
Events here. 

The PNZ team are here to help you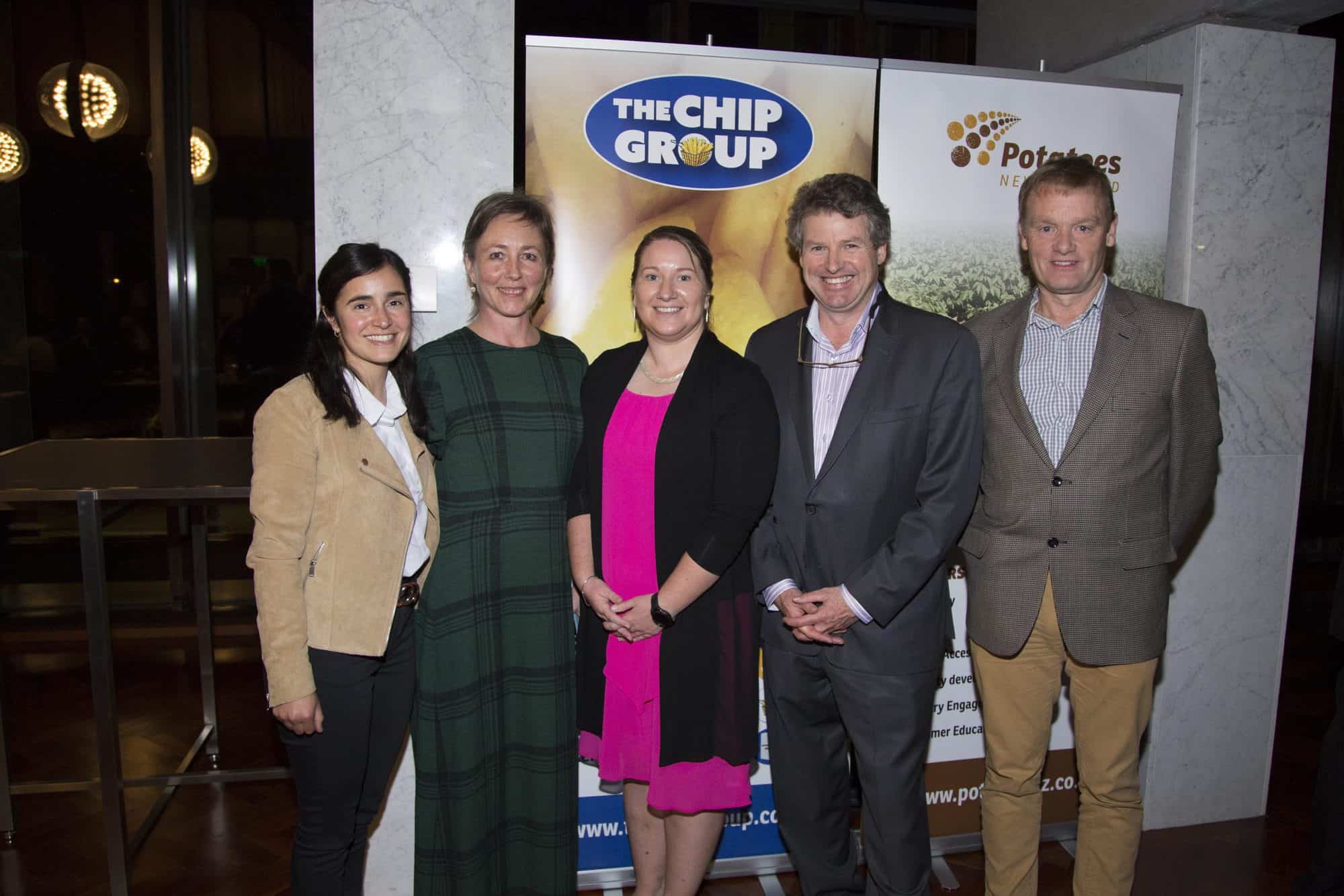 CEO Chris Claridge
Technical Manager Dr. Iain Kirkwood
Communications & Engagement Officer Gemma Carroll
Administration & Finance Officer Nicola Loach
PNZ Agronomist Paula Lleras

PNZ Social Media Links
Over 10,000 people and organisations now follow us on social media to keep up with the latest New Zealand and international potato news. Send us your news and events so we can publish them via our social media channels.
Instagram – Potatoes_NZ
Facebook – Potatoes NZ
Facebook – The Chip Group
Twitter – Potatoes NZ
Linkedin– Potatoes NZ IncT
witter – Chris Claridge