PNZ NEWS
Read in detail the latest news, comms, admin and technical below.
COVID-19 ALERT LEVELS

28th February saw a move back to Alert Levels 3 (Auckland) and 2 (rest of country) for 7 days.
The boundary between the alert level areas will be reinstated and the previous restrictions and requirements apply.
All previous business travel documents (acquired through the MBIE website for permitted activities and exemptions) remain valid so you will be able to use them again. Visit the PNZ Covid-19 webpage for more support.

This month's good news is the rescheduling of Field Walks which were postponed in February due to Covid-19 Alert Levels shifting.
Please scroll down to the Comms section for new dates and times starting this coming week.
The Pukekawa walks are not until the 12th March and PNZ will keep a watch on the pandemic situation to determine that walk going ahead.

Also a reminder we are well into the planning for the 2021 Biennial Conference and Annual AGM. The programme should be final this March. Sponsorship prospectuses will be dispatched and we look forward to being quite possibly the only physical and digital-agile potato conference in the world this year.
SAVE-THE-DATE! 19th & 20th August which coincides fortuitously with World Potato Day 2021.



He Waka Eke Noa (HWEN)
Are you wondering what it means and who's involved and how it will assist growers to participate in government Climate Change Commission goals?
HWEN is a government-industry partnership to address Greenhouse Gas Emissions. It aims to give growers the tools to measure GHGs in order to eventually meet reductions in GHG emissions.
Go to our Sustainability webpage here or download the HWEN flyer directly here.
Our Sustainability page also has the MfE HWEN farm planning guidance in the folder of files at the bottom of the page.
Clear as mud?! Don't worry PNZ will be working on ensuring Farm Environment Plans will meet all that is needed to keep industry up with the changes.



Te Mana o te Wai (TMOTW)
And you may also be wondering what Te Mana o te Wai is and what it means for grower life?
TMOTW is the concept which underpins the National Policy Statement (NPS) for Freshwater, which in turn has generated a new set of rules known as National Environment Standards (NES) for Freshwater.
You can read a summary of the NES or rules for Freshwater Management here or on our Sustainability page.
These very short videos are a great help in understanding TMOTW:
Te Mana o te Wai introduction and overviewT
e Mana o te Wai – engaging with iwi and hapū
Te Mana o te Wai – mahinga kai
Te Mana o te Wai – an update for council planners
Te Mana o te Wai – councils giving effect to the policy

So the 2 big challenges facing New Zealand and PNZ growers when it comes to environment, are Climate Change regulations and Freshwater Management. PNZ plan to talk further with growers about these challenges on our regional visits and especially at our Biennial Conference in August. Our new Sustainability page should provide you with ongoing information too.

Be Prepared for Pandemic alerts
This Summer we have been reminded to not get complacent with pandemic preparedness. All you need to know is on our webpage here. Use the Covid Tracer APP, QR codes at your business and keep up the good hygiene practice. If you have any learnings from the last lockdown, remind your family and staff of these and be lockdown-ready.

PNZ COMMS & ENGAGEMENT
PNZ Field Walks 2021 Rescheduled
March 2nd 11am
Mike Moleta's Farm, Ashlea Road, off Opiki Road.

March 9th 2pm
Lovett's Farm, 285 Wakanui School Road, Ashburton.

March 12th 2pm – TBC depends on Alert Levels.
Starting at Sundale Farms (Murray & Peter Arts' Farm), 44 Clark & Denize Road, Pukekawa
then on to Masters' Farm 443 Murray Road, Pukekawa.
Finish with a cool drink at the end of your Friday.


Save the dates & RSVP to Gemma now if you are coming. Personal email invites and texts have been sent already.
PNZ Field Walks are a great opportunity for growers to connect with each other, our team, agronomists, and researchers.

Field Walks 2021 Topics
R&D
Sustainable Vegetable Systems
Biosecurity 
Potato Tuber Moth (Pukekohe only) 
Tomato Red Spider Mite (Pukekohe only)
Early Blight
Bacterial wilt
PMTV checklist & guide
Industry Sustainability
Plan Changes and Collective Consents
Govt Regulation
PNZ new draft strategy
PNZ marketing initiatives & strategy
Dumping update

PNZ Biennial Conference 2021
We are grateful in NZ to be holding the only 2021 potato conference of this kind in the world. A physical and digital event, agile and innovative, thanks to our team of 5 million.

19th & 20th August 2021
Venue TBC
If you are interested in sponsoring this pandemic-agile, digital & physical event, please contact Gemma.
Keep up-to-date with all industry events via our events page here.

Read the latest PNZ articles on our website
These include the Niki Bezzant's latest Vlog.
We look forward to her consumer-focused 'what potato to buy and how best to cook it' series coming next. 

PNZ ADMIN
Exporters 
Export Registration is available on the website.  You will receive an email with the form and can access it on our website here as well. Your export registration was due before 31st October.
Please assist us by keeping up-to-date with your Buyer Created Invoices, which can be downloaded here and have been emailed to you as well.

Growers
Please also ensure you have completed your 2018 to 2019 Direct Sales Levy Form found on our website here.
For your reference the Commodity Levies Order can be read here.
Area planted surveys are imperative for informing industry pandemic recovery plans. Please complete the form you receive in the mail or download one from our website as soon as possible and email it to Nicola Loach.

PNZ TECHNICAL
These topics and more will be covered at our Field Walks 2021.
PMTV Identification Guideline Newly approved by The Seed Authority and can now be found on our website here.

Latest Technical Bulletin: Potato Tuber Moth You can read it on our website here or download directly here. An update from PNZ Technical Manager Dr. Iain Kirkwood on the PTM project should be on our website in the coming week here.

Biosecurity incursion – Tomato Red Spider Mite
Please go to our Biosecurity Updates page here to read the recent notices about this newly arrived pest.

NZ Seed Potato Certification News
Please visit the NZ Seed Potato Certification pages on our PNZ website to see important recent activities including:
All required forms
Revised NZ Certified Seedlines & Rulebook
All NZ Seed Potato Guides & resources
All notices & newsletters

We know growers are resilient and resourceful, however if needed please reach out for support.
PNZ 0800 399 674
Rural Support 0800 787 254

PNZ USEFUL LINKS
All forms here
R&D projects and more here
Grower Resources here
Seed Grower Resources here
Export statistics read here
Media articles here
Events here.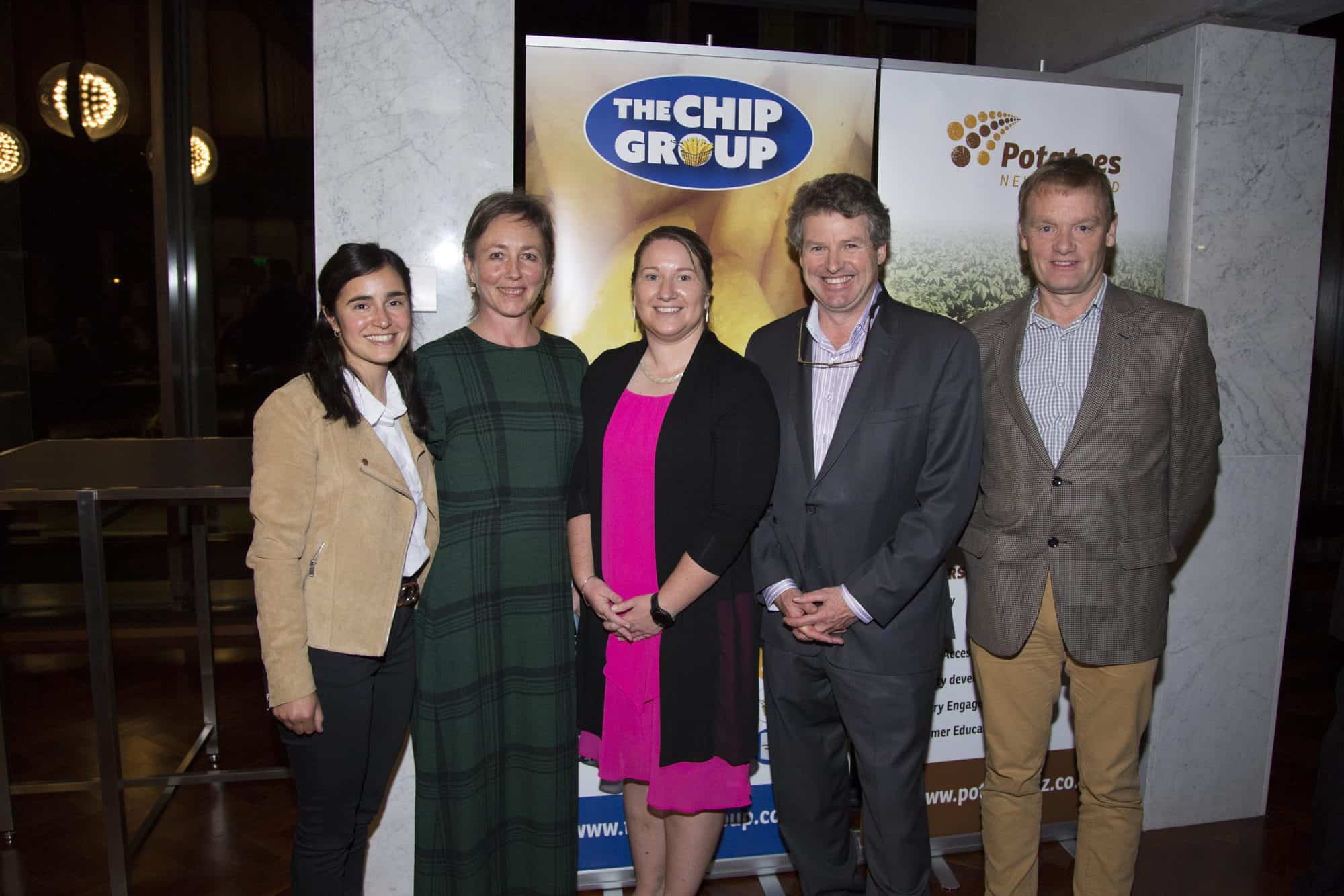 The PNZ team are here to help you
CEO Chris Claridge
Technical Manager Dr. Iain Kirkwood
Communications & Engagement Officer Gemma Carroll
Administration & Finance Officer Nicola Loach
PNZ Agronomist Paula Lleras

PNZ Social Media Links
Over 10,000 people and organisations now follow us on social media to keep up with the latest New Zealand and international potato news. Send us your news and events so we can publish them via our social media channels.
Instagram – Potatoes_NZ
Facebook – Potatoes NZ
Facebook – The Chip Group
Twitter – Potatoes NZ
Linkedin – Potatoes NZ Inc
Twitter – Chris Claridge