The overall industry value was $1,088,000,000 in 2019 and potatoes are the 3rd highest value horticultural product group, behind kiwifruit and apples.
The latest figures in Plant and Food Research's Fresh Facts 2019 indicate potato strength in exports and the value domestically has gone up, with NZ consumers spending the most money on potatoes of all veges. Read their report here.
KEY ACHIEVEMENTS IN 2019:
2019 farmgate value was $190 million, an increase of 85% over the last 7 years
volume and value has risen across the combined export and domestic market
people are eating more crisps in NZ with domestic volumes and values stronger
a drop in export value for fresh/table to the Pacific Islands was experienced, with volume remaining static
increase in the export of crisps was experienced
overall national increase in process crop yields
the pandemic crisis impacted the industry late in the 2019-2020 financial year with hospitality closures
global hospitality closures created a surplus of frozen fries which threatened the NZ industry
estimated annual growth in overall market value is 4.5%
the industry is worth over a billion dollars per annum
The industry is on target domestically, to achieve our strategic goal of increasing domestic market value 50% by 2025. Enhancing export growth is a work in progress.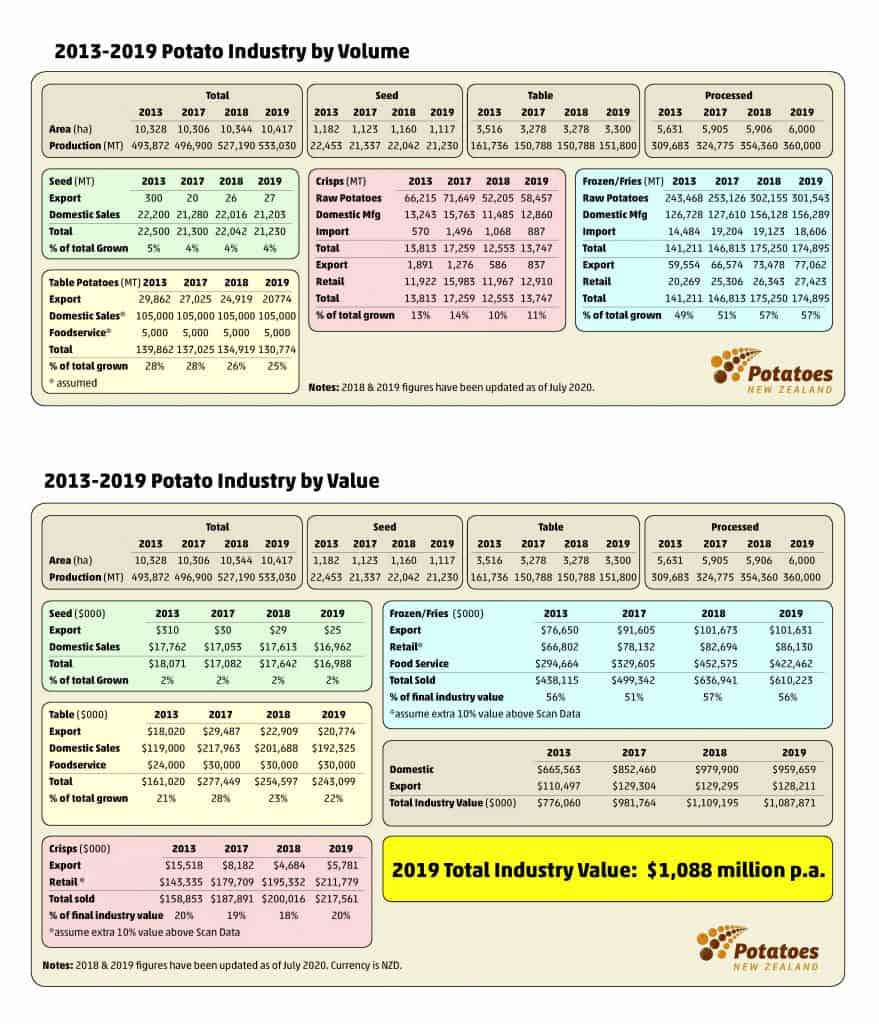 We are currently updating the 2018 Industry Overview below to reflect 2019 data.