This November Potatoes New Zealand is celebrating the humble potato with a celebration of the new potato season.
The November Means New Potatoes campaign kicked off with a launch in Auckland on Thursday 26th October. Food writers, media and industry leaders were invited to meet with growers to celebrate new season potatoes.
A roomful of influential food writers, food media and the wider potato industry gathered together to taste different varieties and shine the light on these petite premium potatoes. With a spread of growers represented from throughout the country there was no denying that the adoration for all things potatoes lives strong in our kiwi blood.
Sarah Hanrahan (NZ Nutrition Foundation) address common myths about potato nutrition.  It is clear that potatoes are in fact healthy – packed full of vitamins, minerals and goodness. Niki Bezzant (President of Foodwriters NZ) challenged people to hero potatoes in restaurants, cafes and at home. Whilst Chris Claridge gave an industry update.
Four new potato recipe videos were previewed, along with the 5 + A Day Potatoes advertisement that will be on screens during November.
The message was simple… New season potatoes are a premium seasonal product that should be enjoyed by all New Zealanders and celebrated by foodies, chefs and culinary leaders alike.
Growers from Balle Brothers, Gropak, Oakleys, Wilcox and T&G had huts with samples of their new season potatoes. This provided a valuable opportunity for the growers to speak to leading food writers and media.
At their best during the month of November, the many different varieties of new season spuds mean they can be enjoyed throughout summer – at any occasion. From breakfast hash and BBQ new potato salad, to gourmet canapes and baby roasties. Their clean, fresh flavour and versatile nature mean they are a charming blank canvas – great on their own, boiled with fresh mint and melted butter or jazzed up to be made into something a little bit fancy.
As Kiwis there's something we can do every day to help take care of our health and the health of our customers – and that's eat more fruit & vegetables, especially potatoes. By heroing new potatoes in your restaurants, cafes, schools and at home you too can help celebrate this highly sort after seasonal summer produce.
All NZ grown potatoes are GE free and packed full of health benefits. They are fibre rich, have more potassium than a banana and are bursting with vitamin C. Easily digested, full of antioxidants, rich in minerals and they make you feel fuller for longer. Pretty spudtacular isn't it.
Their short season means we all need to make the most of their delicate skin and sweet tender flesh. We encourage you to get those premium new season potatoes on your menus now – while they last! And don't be afraid to share the spud love far and wide this month.
Please follow #nmnp2017 #potatoesNZ for recipes, inspiration, competitions and more.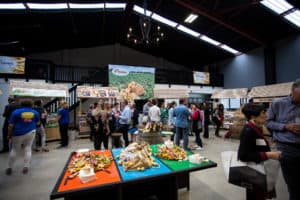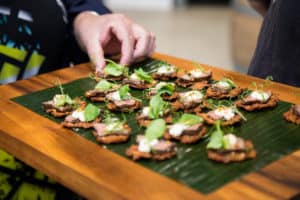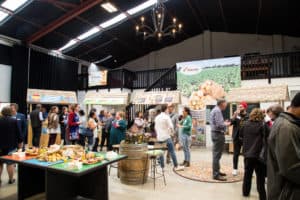 For more info please email Chris Claridge, CEO – Potatoes NZ) through our contact form. Images available on request.